Boost Your Business Technology
Canada Digital Adoption Program
The Boost Your Business Technology grant provides up to
$15,000
for advice and up to
$100,000
in interest-free loans for technology implementation with BDC.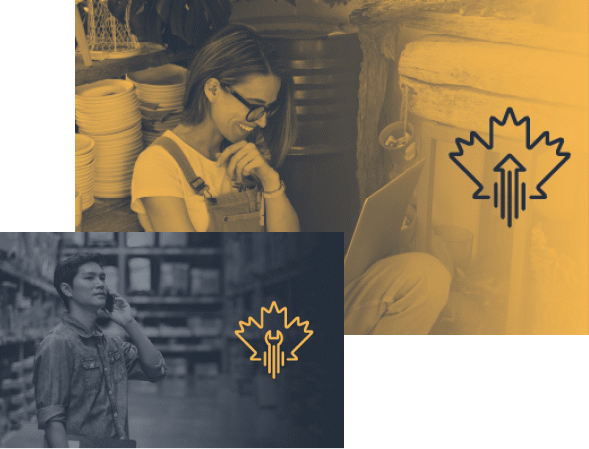 Is The Grant Right For You?
The Boost Your Business Technology grant supports Canadian-owned small and medium-sized enterprises in adopting new digital technologies.
Business must have $500k-$100M revenue in one of previous 3 years.
Have between 1 – 499 full time equivalent employees.
Is a For-profit, privately owned businesses.
Canadian resident sole proprietor or incorporated business under Canadian laws.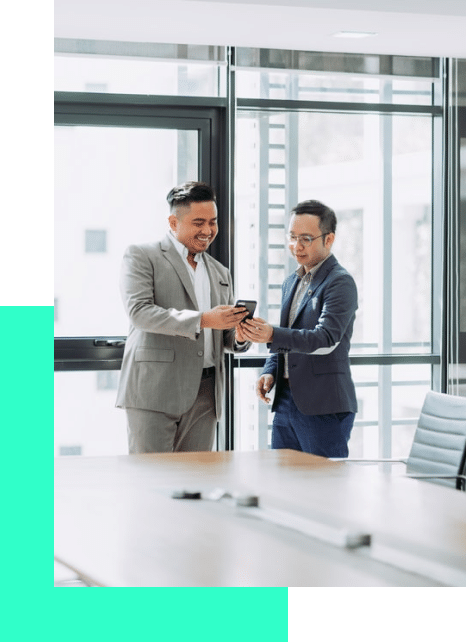 With A Completed Digital Adoption Plan, You Can Also Apply For
Should you be prepared to advance with your digital adoption plan but lack the required cash flow, BDC can assist by offering a 0% interest loan of up to $100,000.
You can engage skilled students or recent graduates to support your business in accomplishing its digital adoption objectives. By doing so, you will be eligible for a wage subsidy of up to $7,300 through a work placement.
Canada Digital Adoption Program
We will work with you to draft your application program and ensure you are properly identifying your needs for digital transformation.
We can easily identify your gaps in technology and ensure the information provided to the CDAP is accurate.
By working with you through the application process we can become familiar with your needs much faster and reduce the timeline to a completed plan that can be submitted for the grant.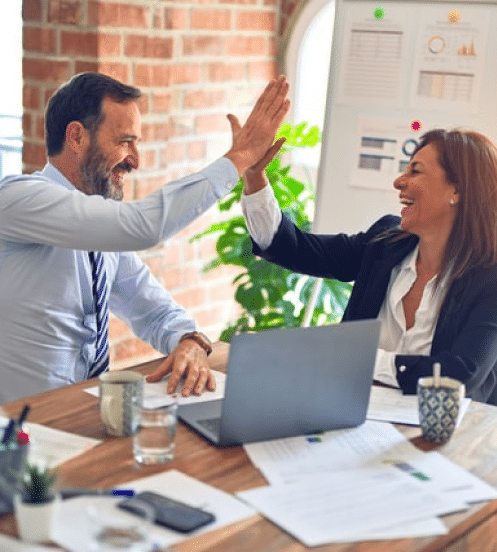 "We can't thank Letswepp enough for their support and guidance in our digital transformation journey. The team was extremely knowledgeable and provided us with valuable insights on how to improve our online presence. With their help, we were able to increase our website traffic and patient engagement. We highly recommend them to any healthcare provider looking to take their digital game to the next level."


"The program was a game-changer for our company. Letswepp helped us identify areas for improvement in our digital strategy, and worked with us to create a comprehensive plan to increase engagement and reach new cutomers. Thanks to their expertise, we saw a significant increase in online sell and engagement on our website."


"Thanks to CDAP program, we were able to take our store to the next level online. Their team helped us optimize our website, and search engine ranking, which resulted in a 120% increase in online sales. We appreciated their professionalism, communication, and tailored approach to our business needs."


"We were thrilled to work with Letswepp to improve our online visibility and reach more customers. Their team provided us with valuable guidance and support, helping us to optimize our website, online shopping platform, and social media profiles. We saw a 30% increase in online orders and a 70% increase in social media engagement."
Ready to boost your business technology?
Maximize your business technology with the funding.
Boost Your Business Technology
Let's Start Your Transformation
Schedule Your Application Consultation Now!